Canning completes bridge crossing for Brett Aggregates
3rd October 2008
Canning Conveyor has recently completed a project for Brett Aggregates at their Milton Quarry in Kent. Brett Aggregates is a forward-looking independent construction and building materials group with a proven 100 year track record.
With strong roots in the South East, the Brett Group has continued to grow, doubling in size over the past five years. They now employ over 900 people in the UK, Channel Islands and Virginia, USA.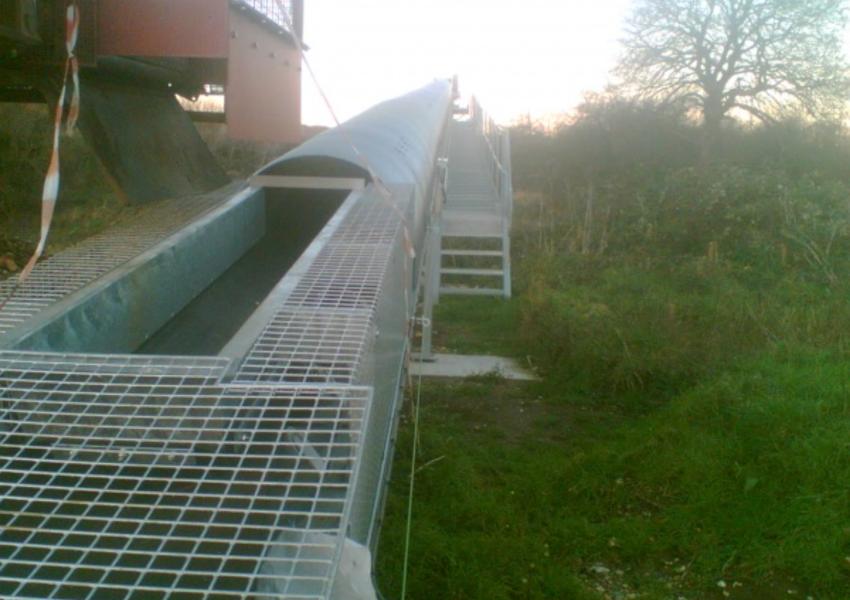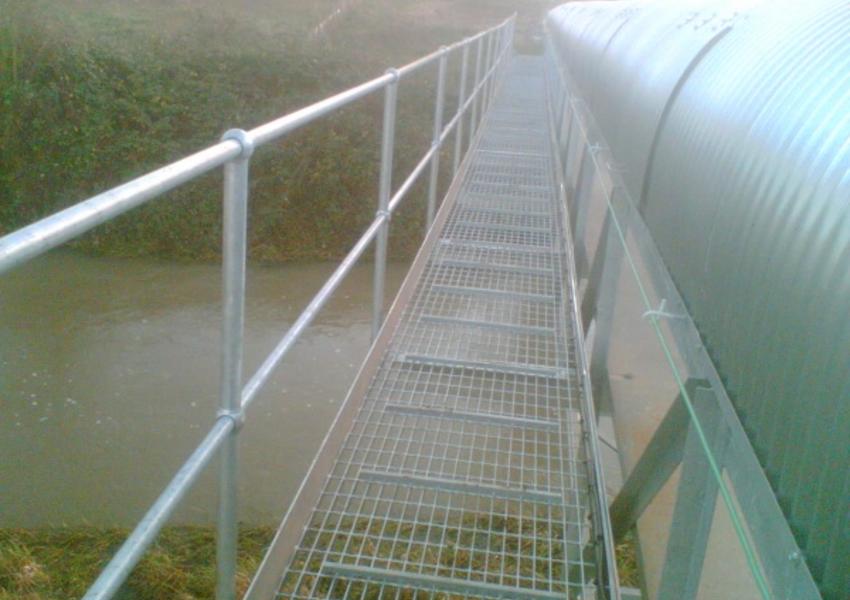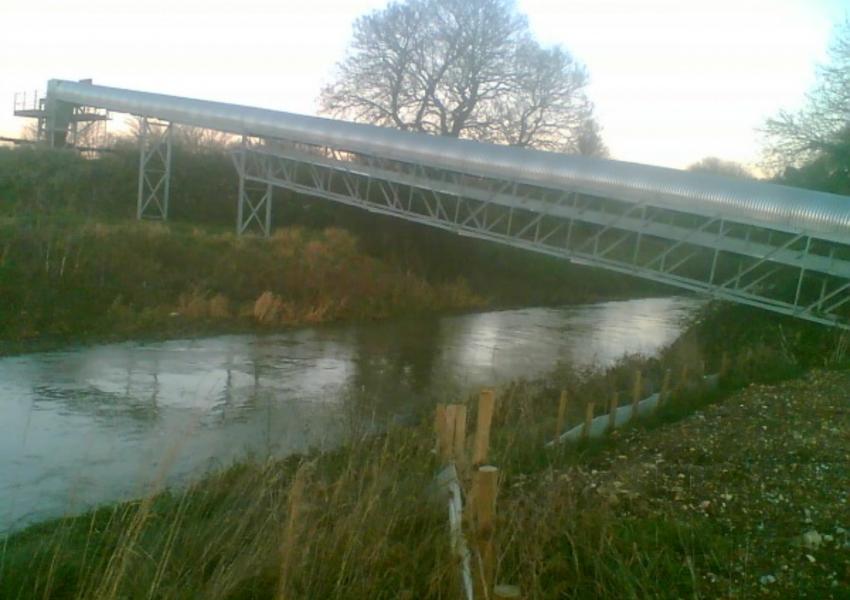 The project at Milton Quarry involved an extension to the existing system and called for the bridging of the Great River Stour with a 25 metre conveyor section for which Canning designed, manufactured and supplied four conveyor sections covering a total of 60 metres.
Accepting feed from an existing hopper the system supplied included a 750mm wide x 60metres troughed belt conveyor of lattice frame construction with channel stringer sections at the head and tail.
Designed to transfer capacities of up to 200 tph of -150mm sand and gravel the material is loaded at ground level into the hopper/feeder and conveyed across a section elevating up over the Great River Stour before discharging into an existing field conveyor on the earth bund on the opposite bank.
Built in sections the 25m section spanning the river is of lattice section and is fitted with a 750mmm wide open mesh walkway, full length along one side only.
Access to this walkway is by short stair from ground level at the tail end and by means of a hooped ladder on the opposite bank adjacent to the support trestle.
Complete with feed boot, discharge chute and primary and secondary scrapers the conveyor is also covered full length including deck plates. Under tray spill plates over the river and public footpath were also fitted. An emergency stop pull wire system to all accessible areas of the conveyor completed the specification.
Derek Knight, Area Manager, commented, "The design and installation of the conveyor bridge crossing the Great River Stour was carried out to the highest standard, due to the sensitivity of the area it was imperative we called in the professionals."