Canning Conveyor adds the final touch!
8th December 2010
Following previously successful projects for Dosco Overseas Engineering (DOE), Canning Conveyor have recently supplied an integral troughed belt conveyor for a DOE Mk4 Roadheader which has recently been delivered to Caucasus Hydro Construction (CHC) in the Republic of Georgia.
CHC who are a totally owned subsidiary of Caucasus Energy and Infrastructure are currently involved in the Mikvari Hydro Power Plant Scheme situated in the Akhaltsikhe District, Southern Georgia.
The scheme includes a bridge over the Mtkvari River, roads to access the area and an electrical transmission line to connect the site into the grid With a potential installed capacity of 46.4MW the scheme will have an annual power output of 253 GK/h with construction approximately 3.5 years.
A 400-500 kV HV transmission grid is also being built between Georgia and Turkey to allow electricity sales into meet the constantly rising electricity demands of Turkey.
As part of the construction DOE has manufactured and supplied an Mk4 Roadheader which will drive a 9.7 kilometre water transfer tunnel. The 96 tonne Mk3-4 Roadheader is a heavy duty machine capable of economic operation in strata's up to 120MPa compressive strength.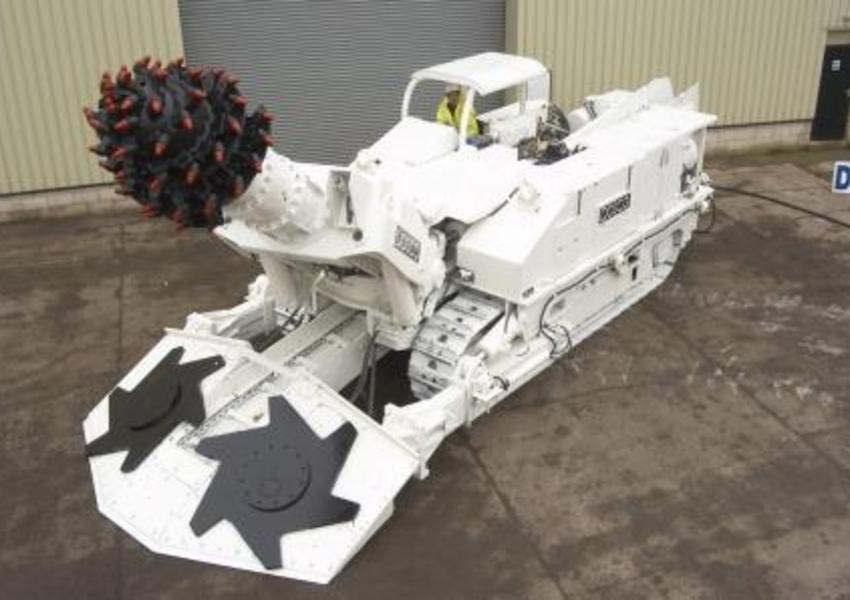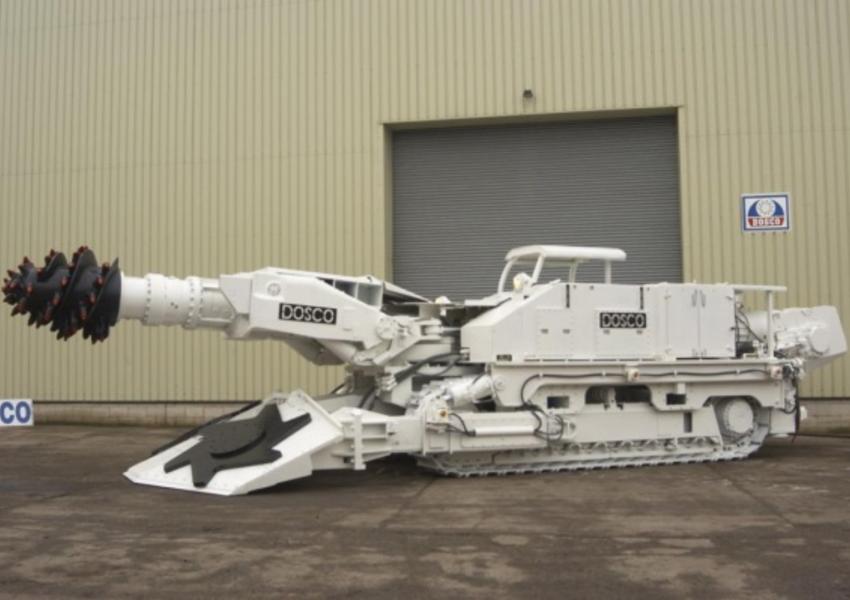 The machine is unique in that it is of sectionalised, bolt -up design to enable easy component replacement, transportation and on-site dismantling and assembly. Electro hydraulically powered the MK4 has a powerful 250kW cutting boom and over 500kW of installed power and includes an integral rear swivel conveyor for loading onto dump trucks.
Made of steel plate and channel frame construction the eight metre long 1000mm wide troughed belt conveyor and hopper was designed and manufactured by Canning Conveyor of Worksop, Notts.
Driven by an external hydraulic shaft mounted slow speed 22kW motor (supplied by DOE) a 420mm diameter rubber lagged drum provides a belt speed of 1.4 mtr/sec resulting in a capacity of 497 tonnes/hr of coal having a material density of 1.0m3.
Canning's participation in the project has ensured the final design has been a success. Martin Cain (CEO) commented, "We approached Canning Conveyors after our customer CHC, indicated the need for a specialised conveyor system on our Roadheader. Their valuable design input and quick response time was the key to meeting our commitments to our client."