Canning Conveyor completes a project for CEMEX at Eversley Quarry.
3rd June 2010
Canning Conveyor of Worksop, Nott's has recently successfully completed a conveyor installation for CEMEX at their Eversley Quarry operation.<./p>
Owned and operated by CEMEX UK, leading building materials supplier, the 89 hectares site in Hampshire is exceptional; formerly river meadows it consists of a carefully planned mix of commercial sand and gravel operations and leisure and biodiversity developments.
Sand and gravel extraction from the valley of the River Blackwater started in the early 1970s and has yielded significant amounts of materials for use in the construction of local homes, schools, roads and hospitals. Long term planning and close liaison with the local authorities and community groups has resulted in a thoughtful and well-designed restoration. The site, known as Blackwater Valley Leisure, has 4 key areas providing opportunities for a diverse range of recreation and conservation.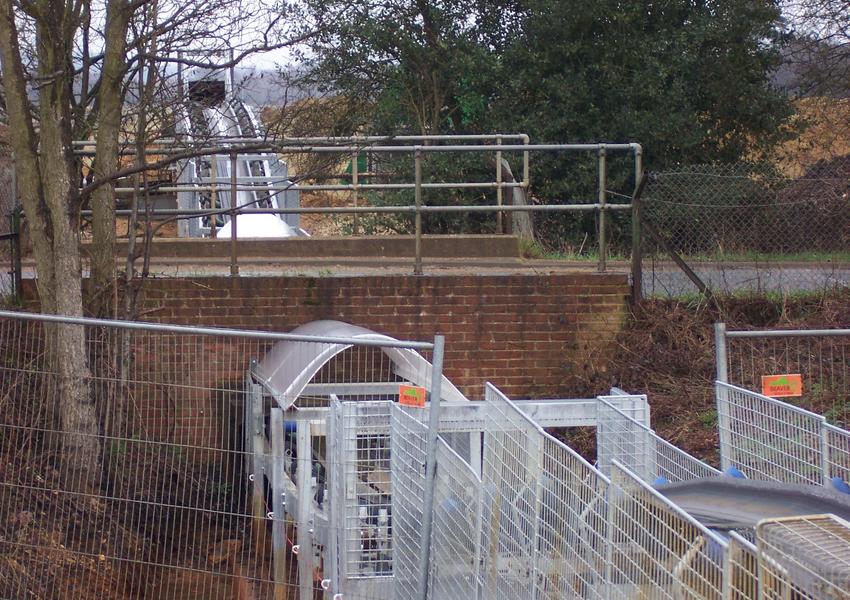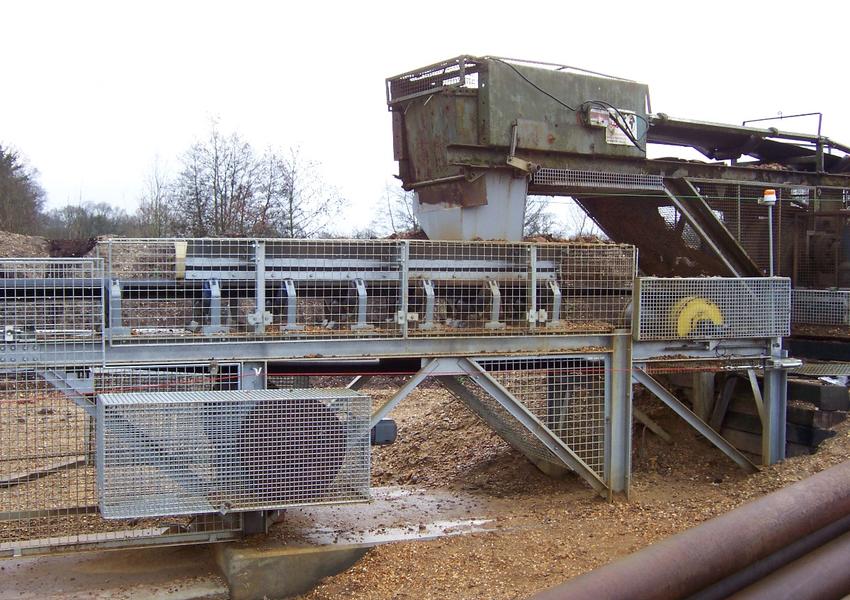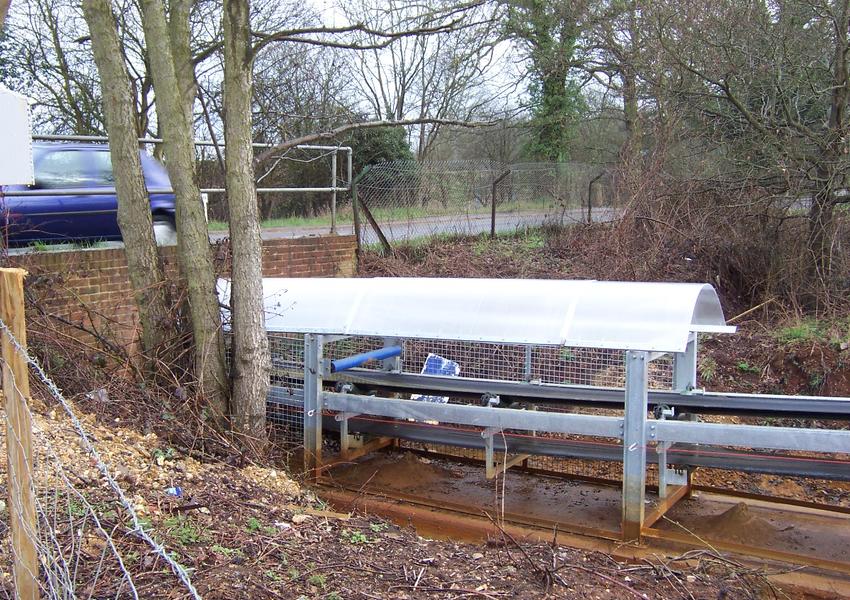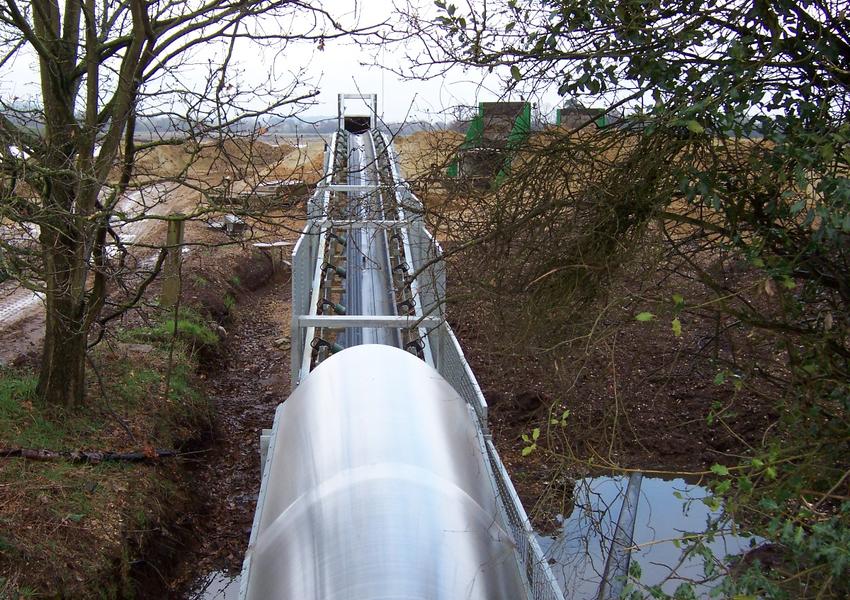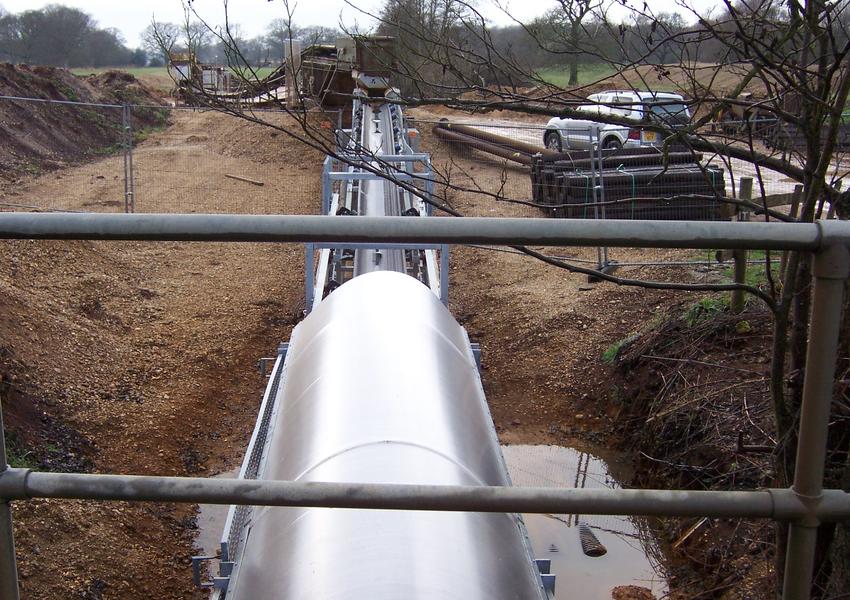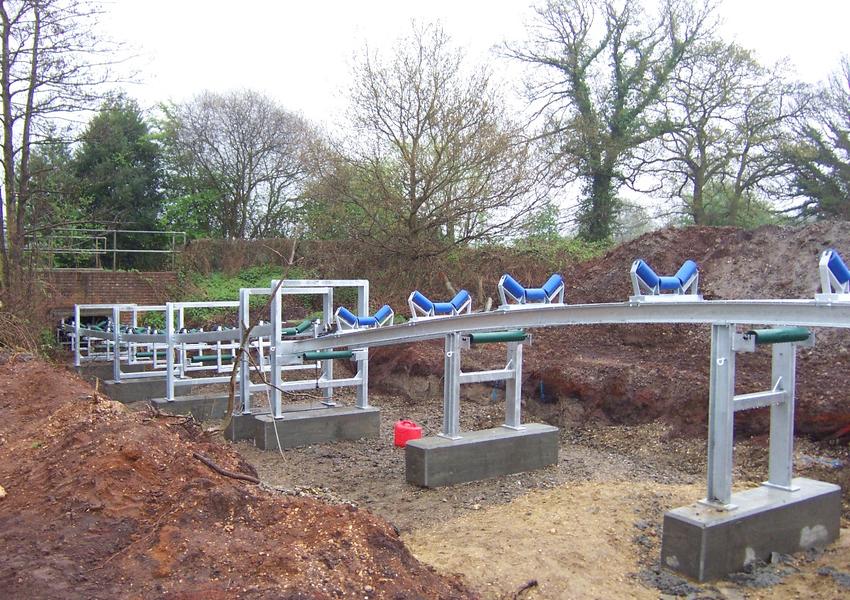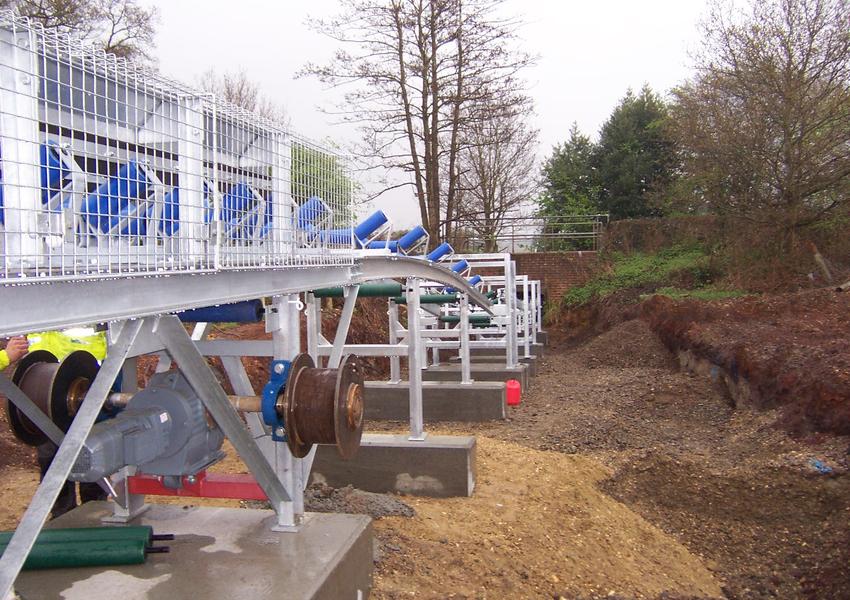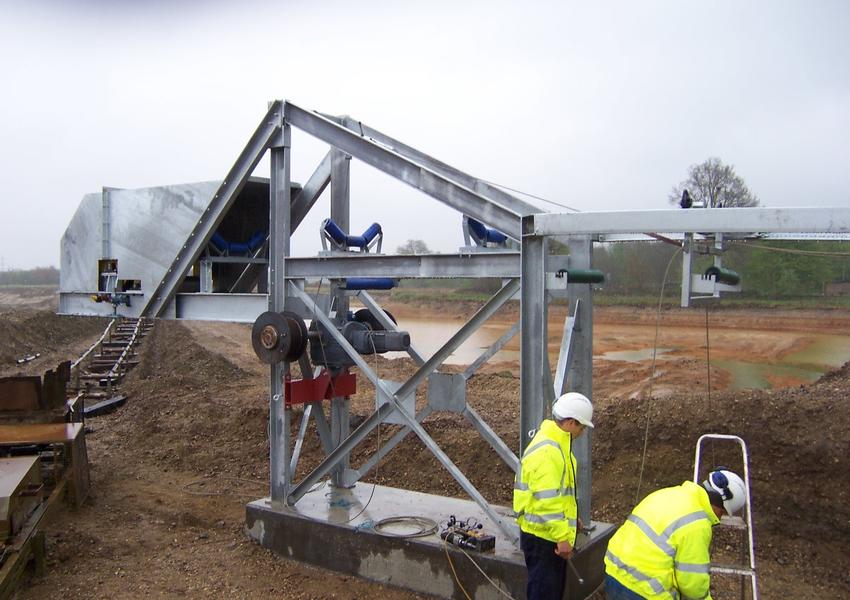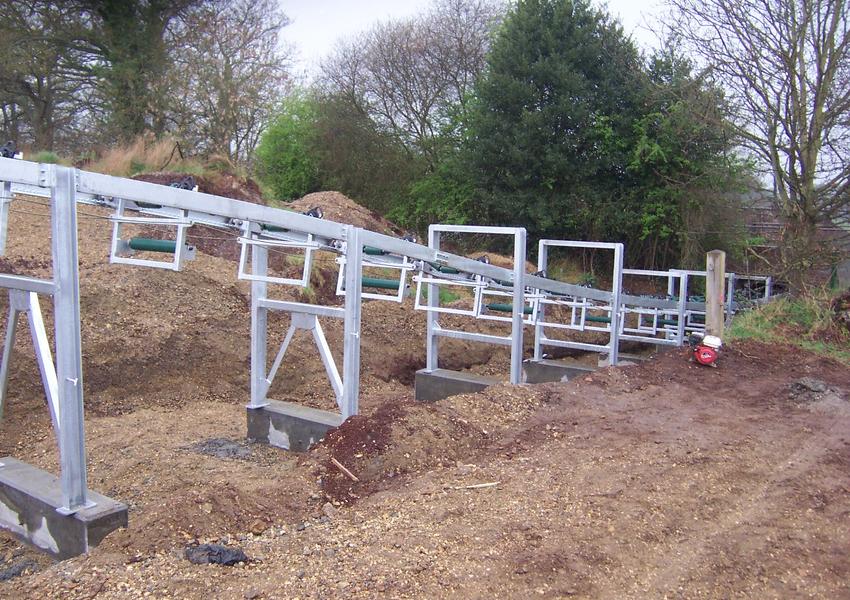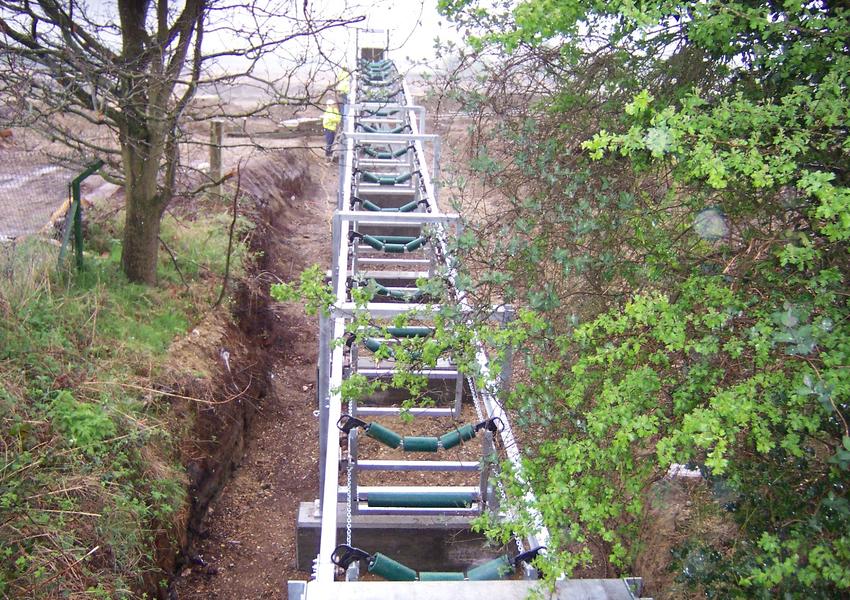 Canning were tasked with the supply of a 600mm wide x 68 metre long retractable conveyor designed to transport up to 150 tph of -150mm of sand and gravel through an existing culvert from one field conveyor to another.
Canning designed and manufactured a conveyor with a retractable section fitted with fabricated carriers (full length to the head end) and single flanged wheels which run inside channel guide rails. The carriers are linked together with zinc plated chain to allow the carriers to be spaced automatically at the correct pitch when the system is winched back into the culvert. Each carrier features a 102mm diameter three roll suspended idler set and a parallel return roller fitted on every alternate carrier at a 3.0m pitch.
Operation is relatively simple as the carriers are retracted and re-installed by means of an electrically operated wire rope winch which is fitted on one side of the conveyor and at either end. The wire ropes from the head end winches are passed through a guide eyelet on each of the carriers until the final unit, which is fitted with eye bolts where the end of the ropes are fixed with 'D' shackles. The opposite side of this unit is also fitted with the same mechanism for re-installation purposes.
When flood danger is imminent the carriers are retracted by removing a pin from the channel rail releasing the tail end and allowing the winch to retract the carriers from the culvert. This procedure is then reversed when the flood danger is passed with the conveyor carriers being reinstalled with the channel pins reinstated to ensure correct tension in the spacer chains, which then allows the belt to be refitted and clip jointed.
Anthony Groom – CEMEX Aggregates Engineering Manager, commented "The installation has been extremely successful. Due to the recent flood warnings created by the exceptional weather during the winter months, we have retracted the conveyor from the culvert on numerous occasions, with a 100% success."