Canning supply new 2000tph conveyors for extension project including relocation of radial Telestack
23rd June 2020
Canning Conveyor have completed a full design, manufacture & installation of two new ground type conveyors as part of a conveyor extension project.
The main objective of the project was to gain more storage space to facilitate increased unloading from dredges each day, at a UK wharf facility.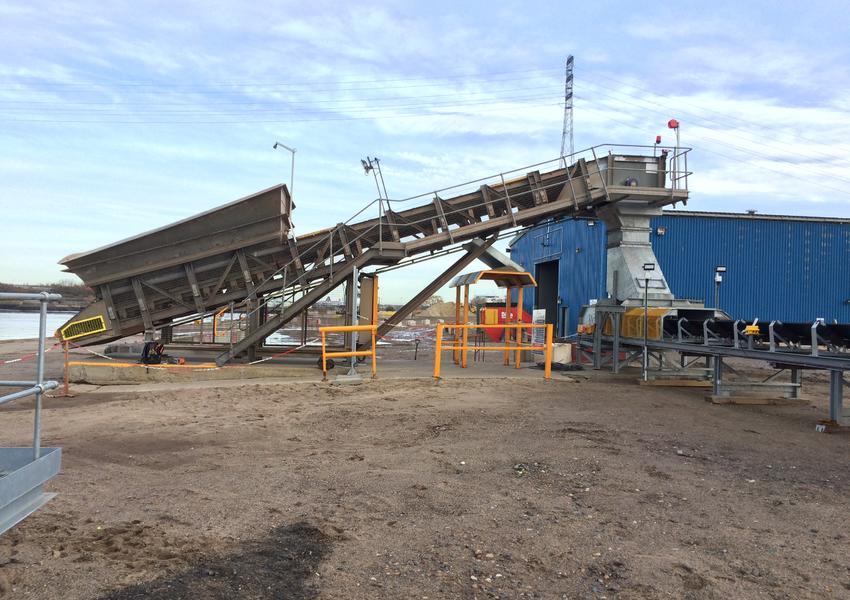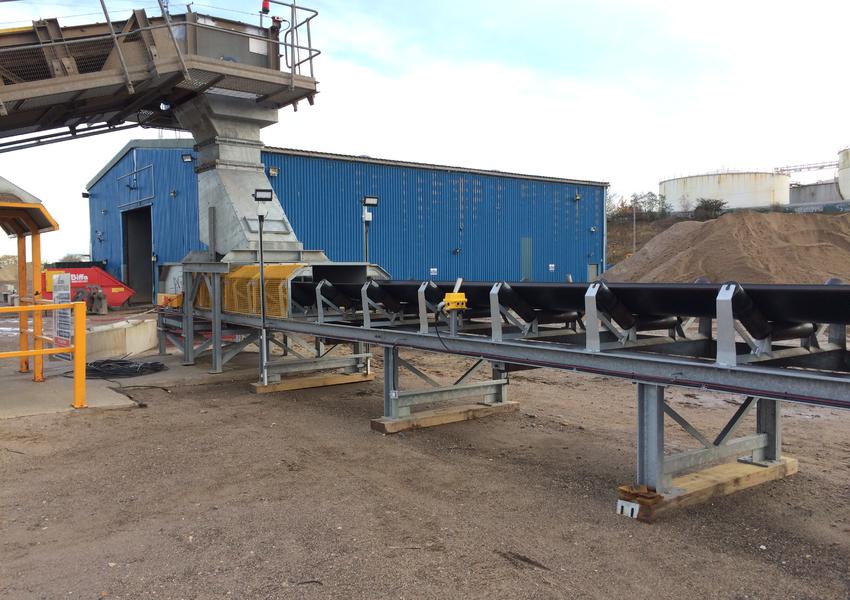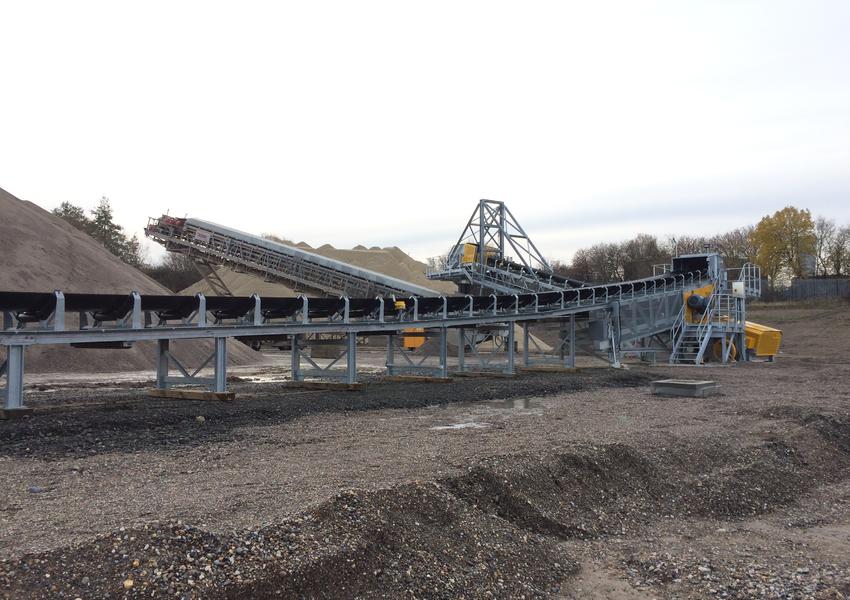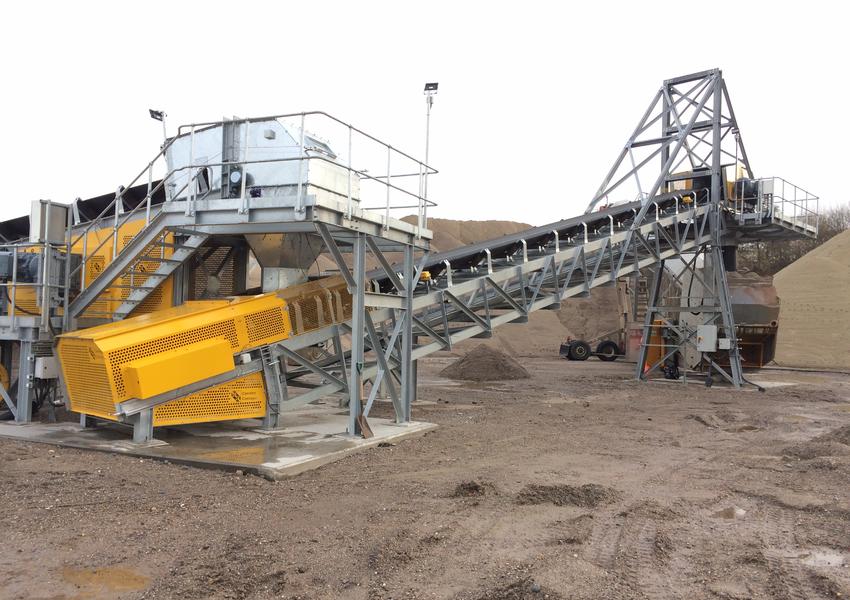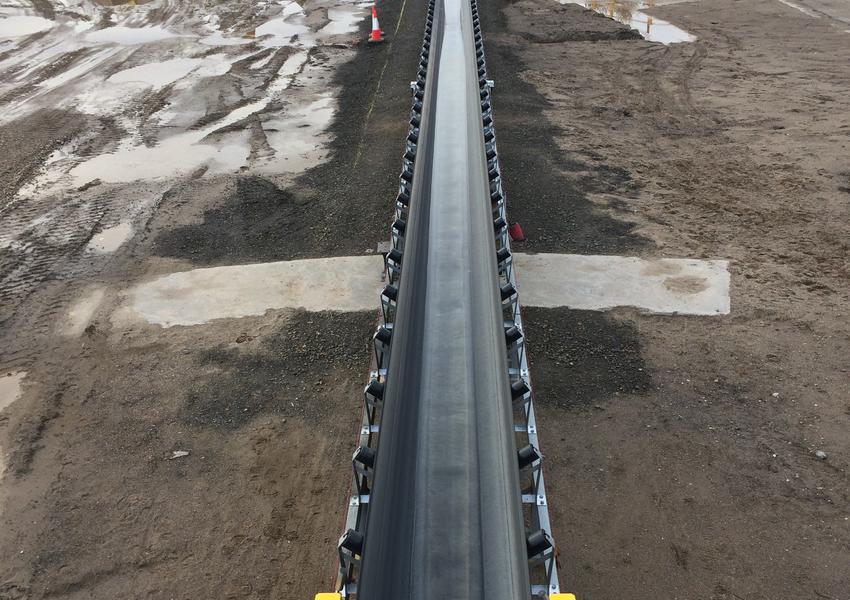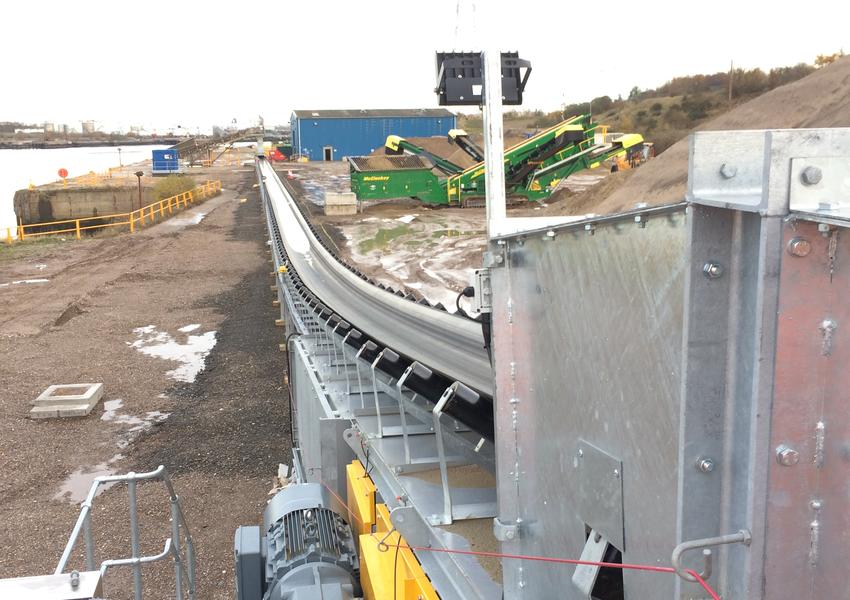 As part of the project Canning had to relocate an existing radial Telestack conveyor situated near the wharf to a new location further to the west to facilitate increased storage facility at the plant.
The new heavy-duty ground conveyors also required new civil, electrical and demolition works to be carried out.
A new heavy-duty ground conveyor 1200mm wide x 137m long was supplied for transporting dredged sand & aggregate at a rate of 2000tph with a maximum lump size of 200mm, fed by an existing hopper feeder.
This heavy-duty conveyor featured our new modular ground conveyor system constructed with channel frames which are designed TO BE capable of achieving higher tonnage throughout and also incorporated our new Canning guarding.
Included on this conveyor was a heavy-duty head chute and feed boot all lined with wear resistant liners, a 75kw SEW drive, Cooper bearings on the drive drum, and Canning brand Cannoflex EP500/3 5+1.5 conveyor belt. We also provided a head platform with walkway access around the head section, included both primary & secondary scrapers, with heavy duty 127mm diameter, 3 roll troughing sets and returns. Within the electrical supply, we included an emergency stop pull wire system running down both sides of the frame, a rotation sensor fitted to the tail drum and wander switches for belt tracking. All frame and supports supplied in galvanised finish.
Part of the project included the upgrading of the existing hopper feeder, from 1200tph to 2000tph, which entailed providing a new drive, increasing the feeder belt speed, new head & tails drums (which included new Cooper split type bearings on the head drum to ease maintenance), a new larger drive unit and an upgraded heavy duty head chute.
A further heavy-duty ground conveyor 1200mm wide x 17m inclined, fed from the 137m conveyor fed the Radial Telestack conveyor at a rate of 2000tph.
This second conveyor was designed as heavy-duty lattice frame, which including a walkway, access full length down one side and included a 37kw drive and was similar in design and specification as the main 137m conveyor.
Canning provided a full engineering team and the provision of all lifting and access equipment to carry out the installation & commissioning of both new conveyors and the upgrade of the existing hopper feeder at the same time.
Canning included full site belt vulcanising prior to carrying out full commissioning of the equipment handling 2000tph prior to hand-over.
As part of the package with the project, Canning provided a 3 month fully comprehensive maintenance check on all the new equipment supplied.
The complete conveyor system extension was successfully commissioned in 2019 and the plant is now a working quarry with a facility for discharging dredged sand and aggregates at a rate of 2000tph.
The client is extremely happy with the overall look and performance of the conveyors and the build quality which they described as second to none.