ITV's BIG HEADS
3rd August 2017
The new ITV weekend gameshow, produced by Primal Media has six hour-long episodes. Its' described as a cross between 'It's A Knockout' and 'Splitting Image'
Jason Manford is the presenter, while Kriss Akabusi and Jenny Powell also do commentary on the games.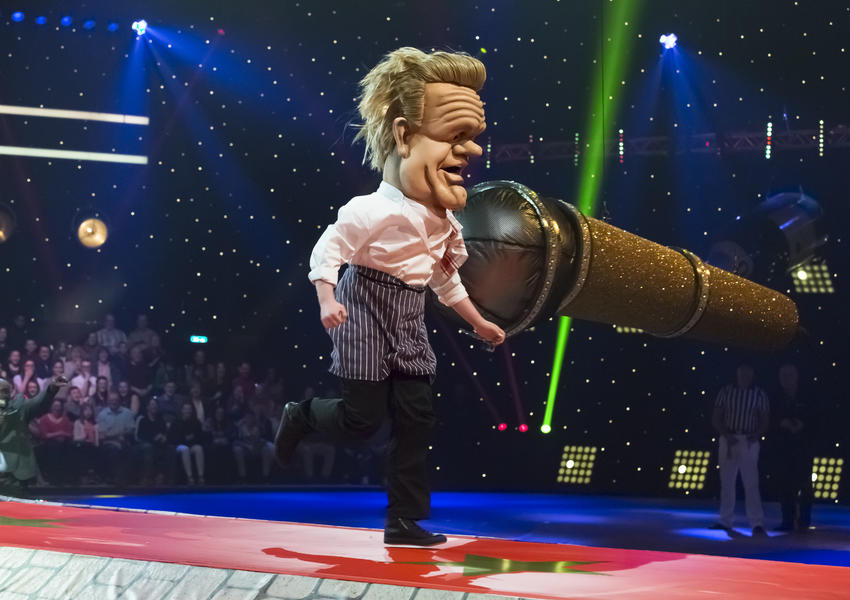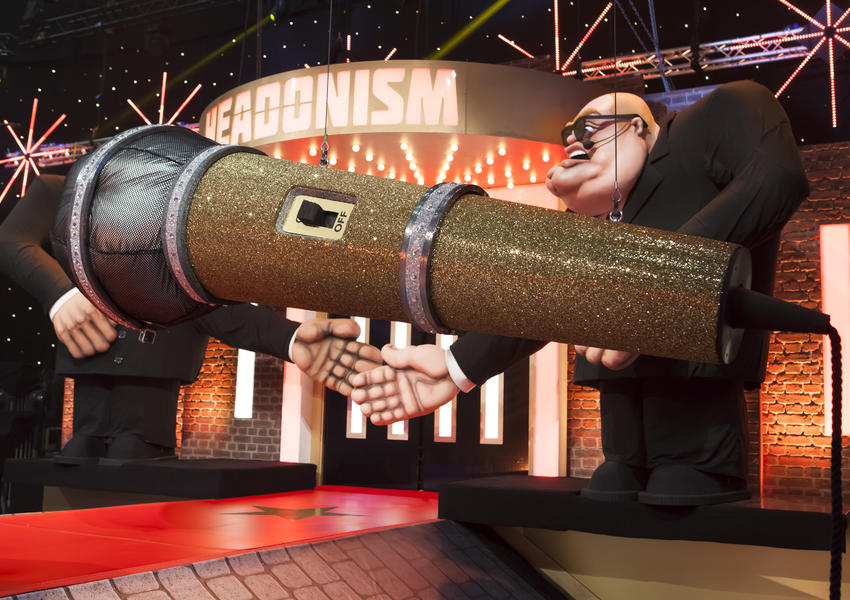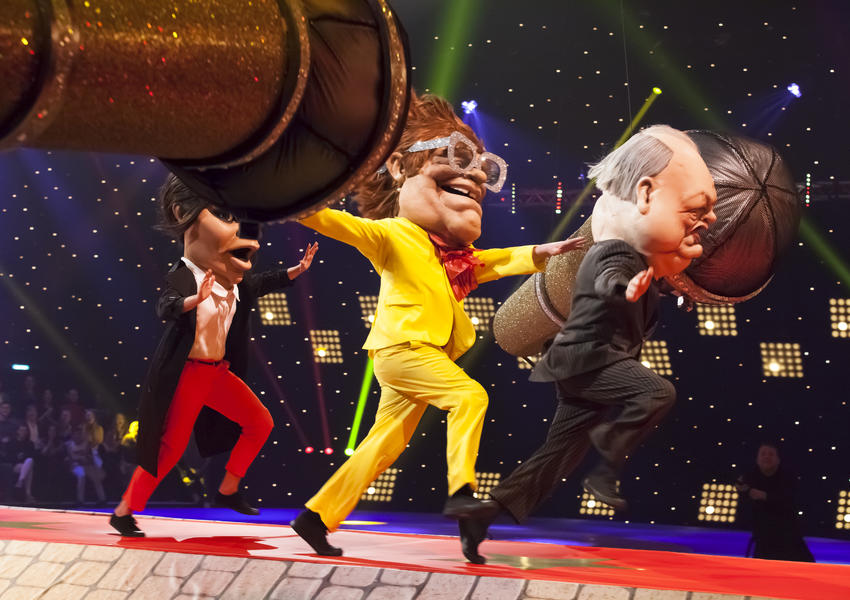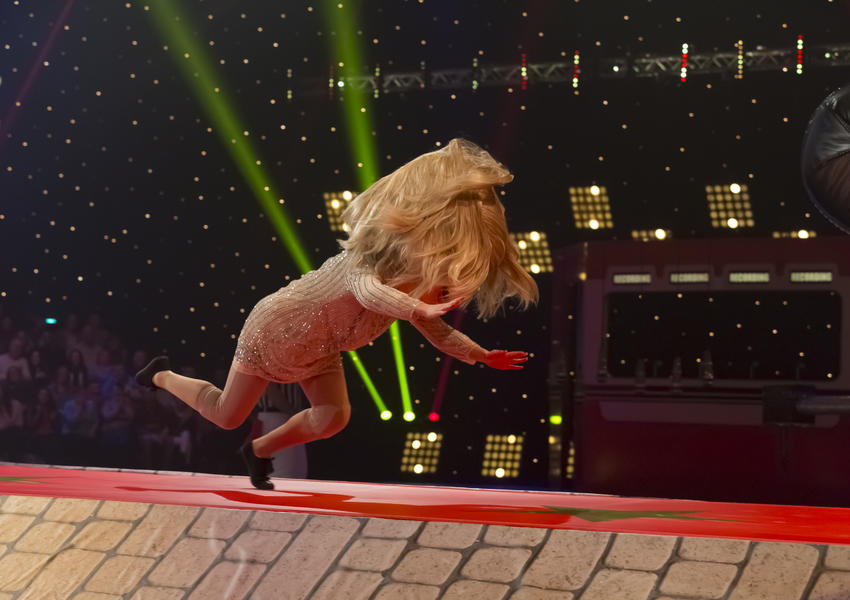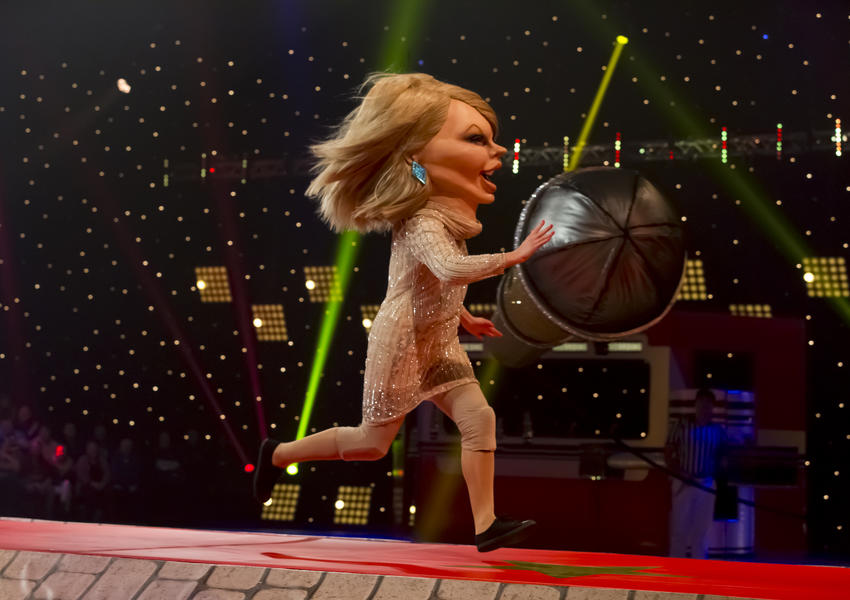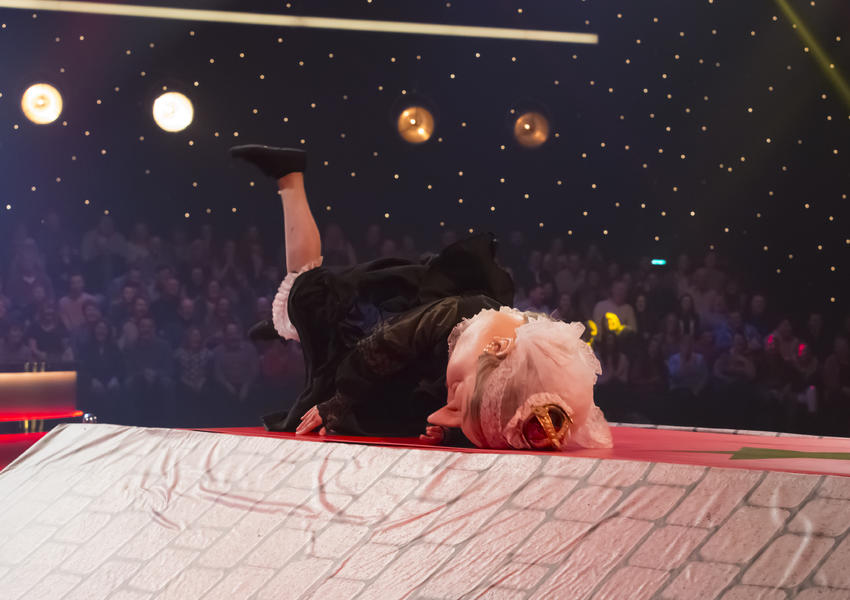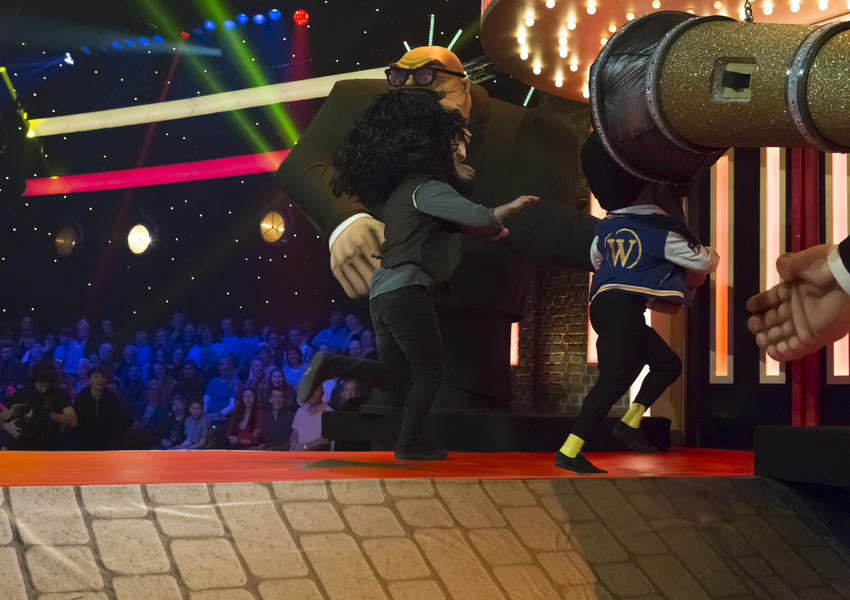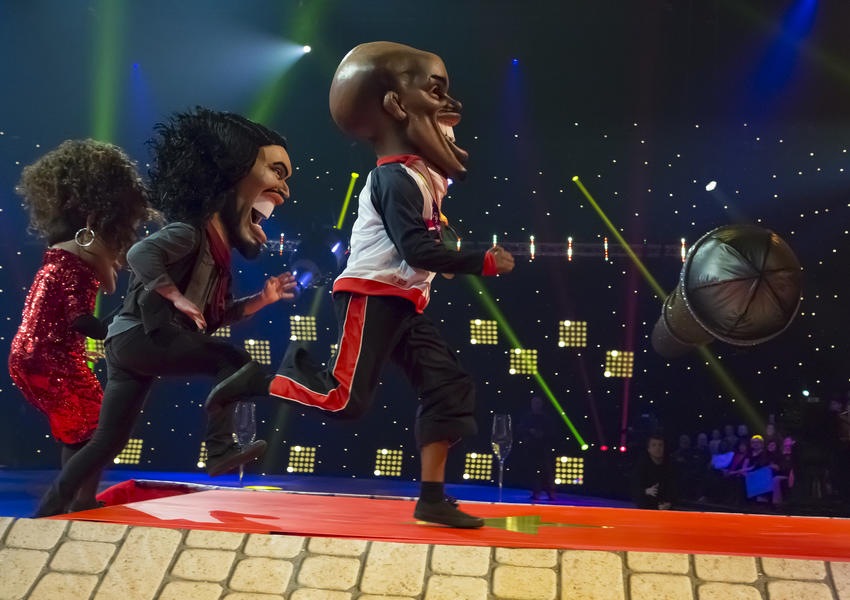 Each show has 12 members of the public transformed into famous people by donning big unwieldly celebrity Big Heads, who face one another in a series of massive physical cartoonish games, all in front of a live arena audience.
One of the games is call RED CARPET which is where they battle it out on one of our Tumbleator's a 1800mm wide giant treadmill which has a red belt and gold stars.
They have to run down it, get past giant bouncers, whilst fighting past swinging microphones in their bid to record a hit single and escape the chasing paparazzi and go through to the next round!