Neil Bennett celebrates 25 years of service!
20th November 2019
This week we celebrated our hard working & dedicated Neil Bennett being with Canning Conveyor Co. Ltd 25 years!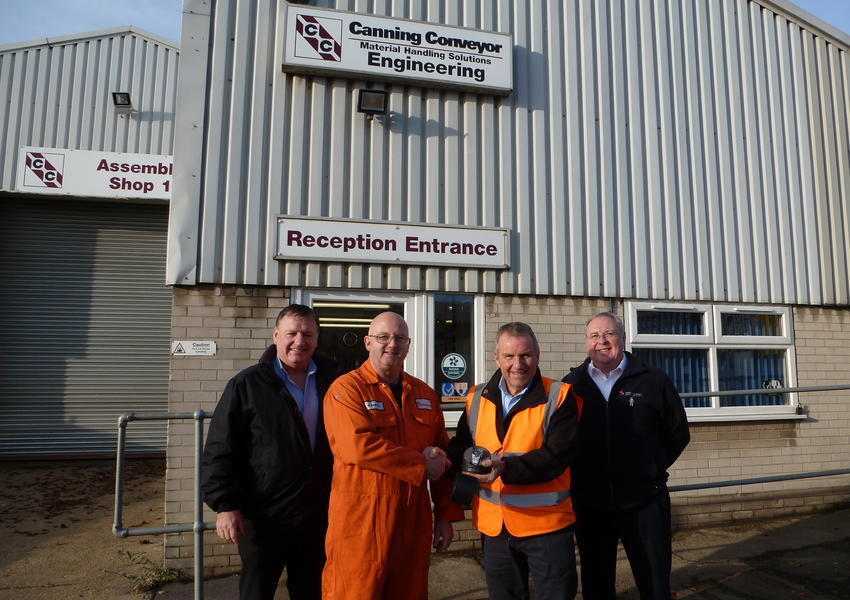 Neil started with the company on 15th November 1994, as a Fabricator/Welder, and over the years has developed his skills as a machinist, operating lathes, and milling machines and is now our Engineering Drums Supervisor!
Here he is pictured with our Works Manager, Cliff Nelthorpe. Our Managing Director, Andrew Canning and our Engineering Manager, Steve Hill.
Thank you for all of your hard work over the last 25 years, Neil!