The Evolution of Stunts & Canning Conveyor
1st February 2017
Canning Conveyor have developed a reputation as a leader and innovator in the design, manufacture, installation and operation of conveyor and moving platform solutions for the Film & TV industry. Their inclusion in 'The Evolution of Stunts' is no exception. Canning's recent work in the creation The Evolution of Stunts demonstrates how we work with our clients from start to finish to get incredible results. The Evolution of Stunts is a collaboration between Honda and Channel 4 Television. The production celebrates the history or film stunts. A London based film production company, Little Dot Studios were commissioned to create the Evolution of Stunts film.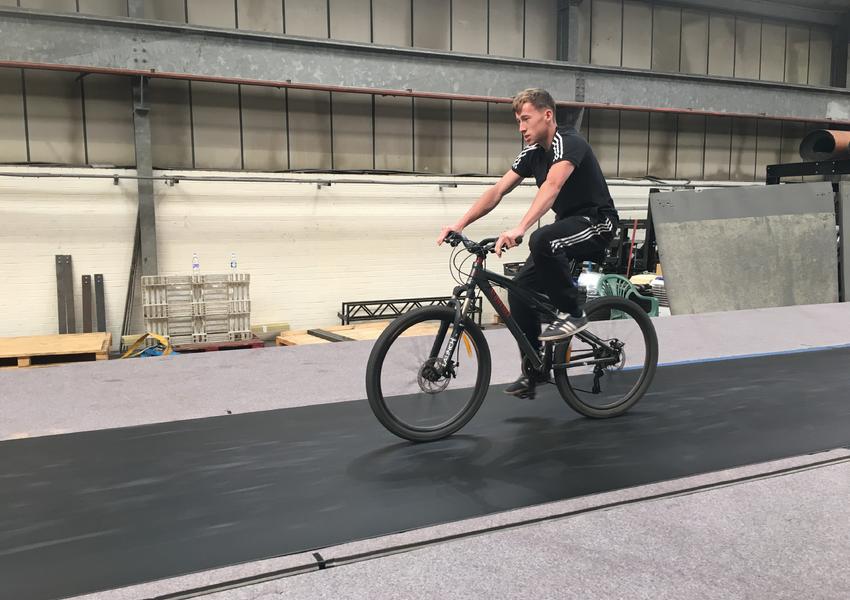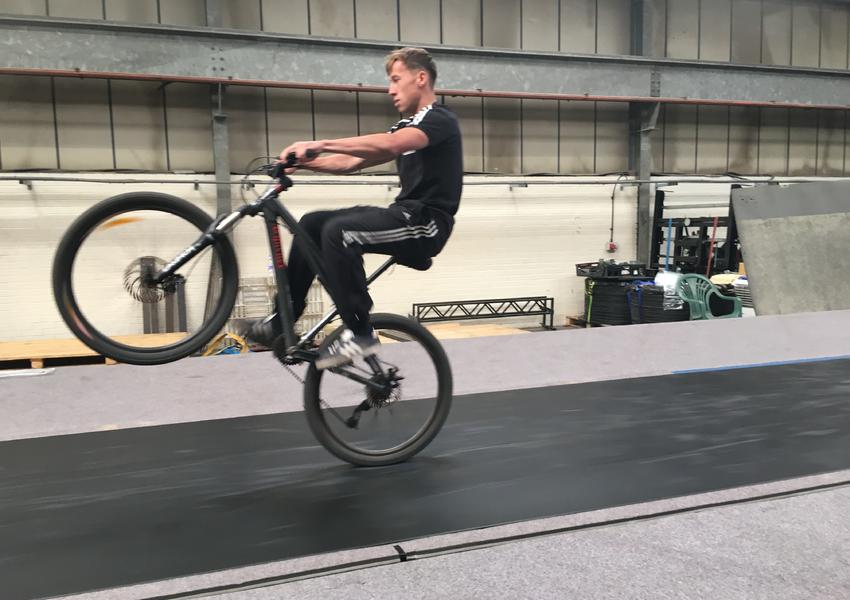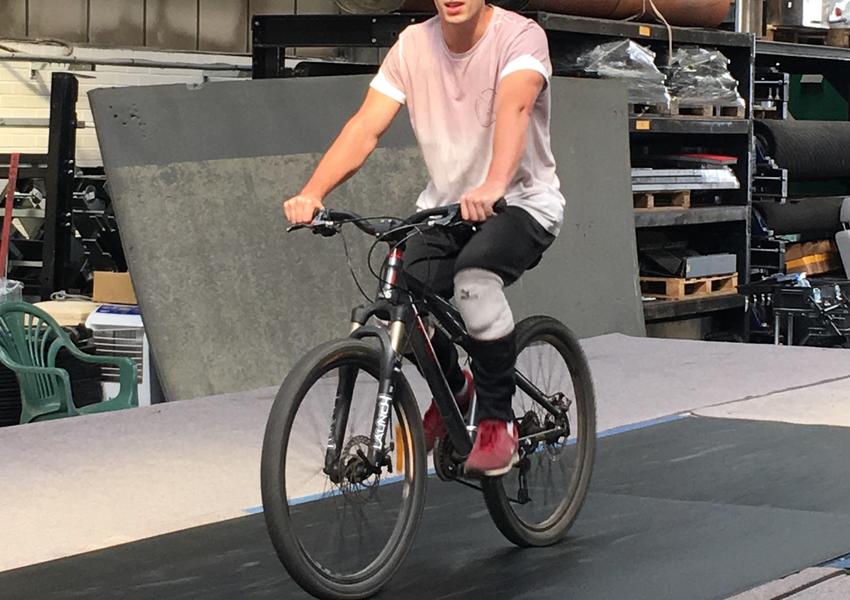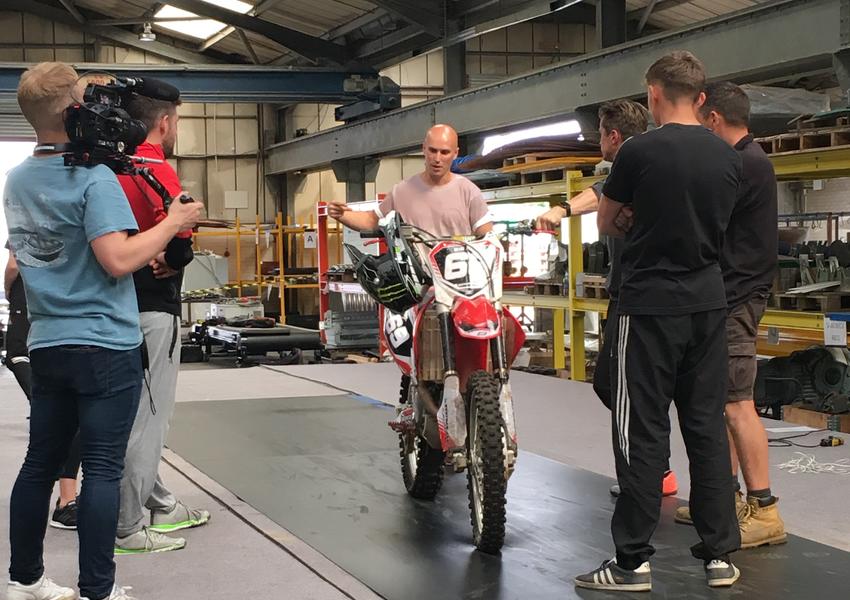 This is where Canning Conveyor came into the frame. Andrew Canning, Managing Director of Canning Conveyor explained "we were contacted initially by Hal Arnold, Producer for Little Dot Studios, with a view to using our patented Tumbleator for The Evolution of Stunts for Honda and Channel 4. The Tumbleator was the perfect solution, given it's unique design, specifically intended for acrobatic and stunt scenes. When we found out that Hollywood stunt man Damien Walters was involved we were even more interested having been keen followers of his work on Assassin's Creed and other movies."
Our Dedicated Film & TV Testing Facility
Canning's Film, TV and Entertainment Division now has a dedicated testing facility based in Nottinghamshire. The factory provides the floor space and the headroom to allow extensive pre-testing of our range of conveyor equipment. It allows film and TV companies to test and approve production ideas and concepts and see what the equipment can do in real time. This facility has proven popular for TV production companies wanting to experiment with ideas whilst saving significantly on many of the associated up-front costs. Many household names such as Cirque Du Soleil and the Sky One Gameshow 'A League of Their Own' have made full use of the facility and found it extremely beneficial in testing and fine tuning ideas.