The new Tumbleator® Moving Platform
28th June 2012
The new Tumbleator® Moving Platform is the latest market leading innovation produced by Canning Conveyor, being the safest, fastest, quietest and most adaptable conveyor yet, specifically designed with TV Game shows in mind!

The TV and Film industry has moved on an incredible distance over the last thirty years since Canning Conveyor first worked on Superman III in 1982. Whilst image quality and special effects have made massive strides forwards, as far as we have found no other company has rethought the conveyor belt for TV and film since Canning Conveyor first became involved in the industry working on Superman III in 1982.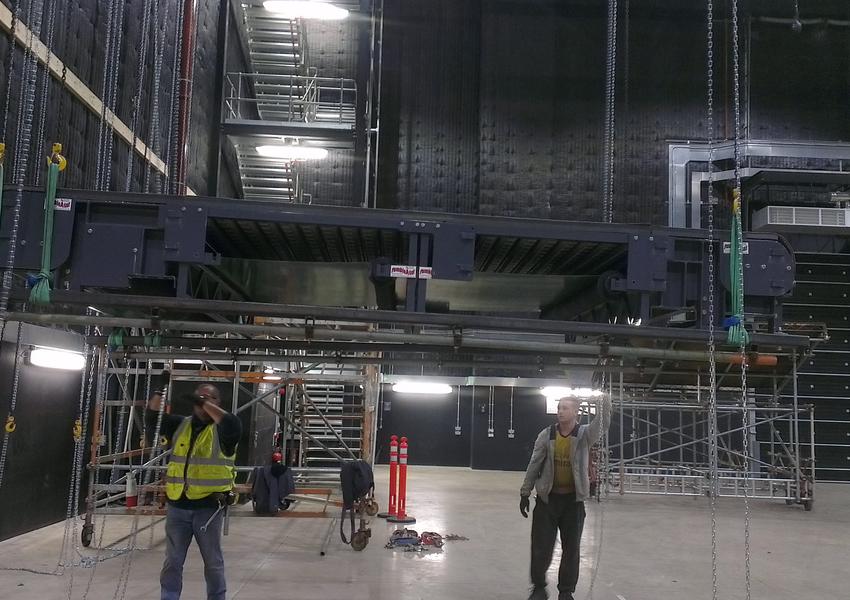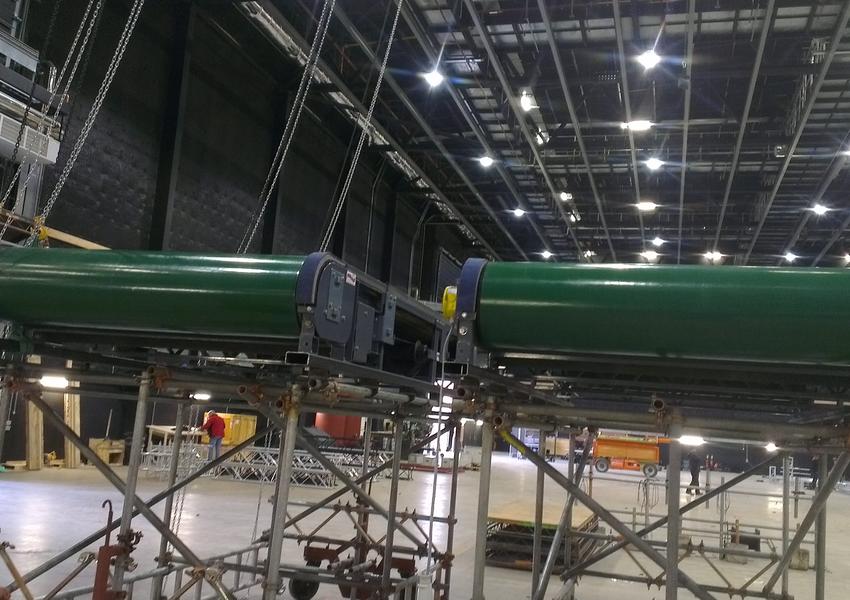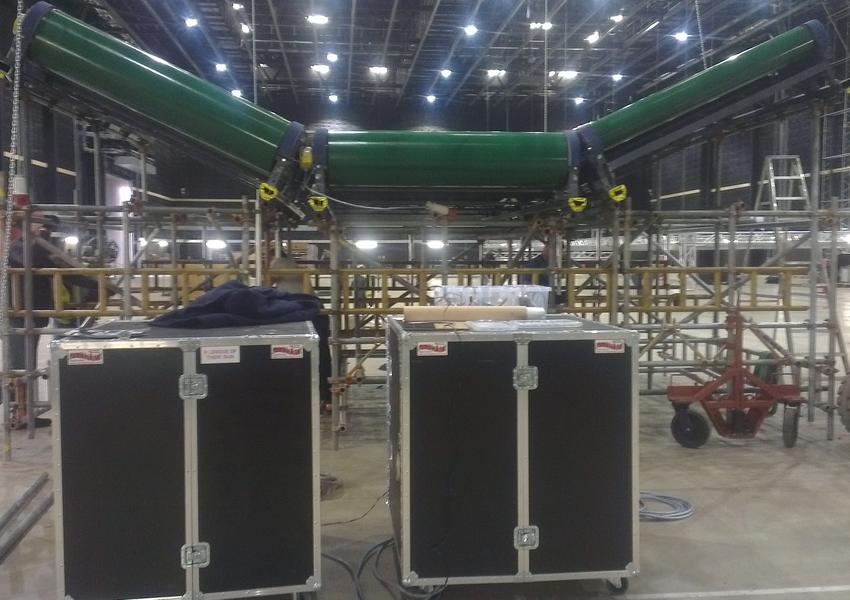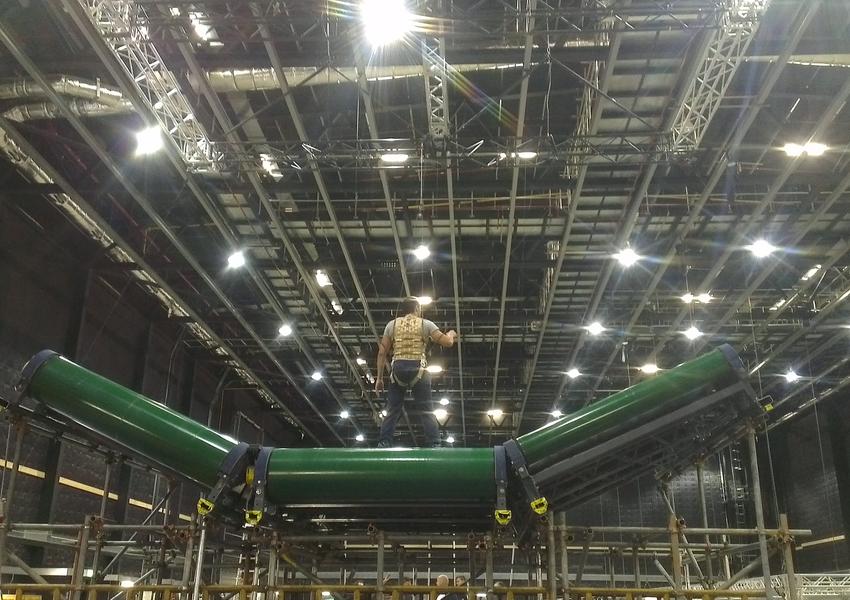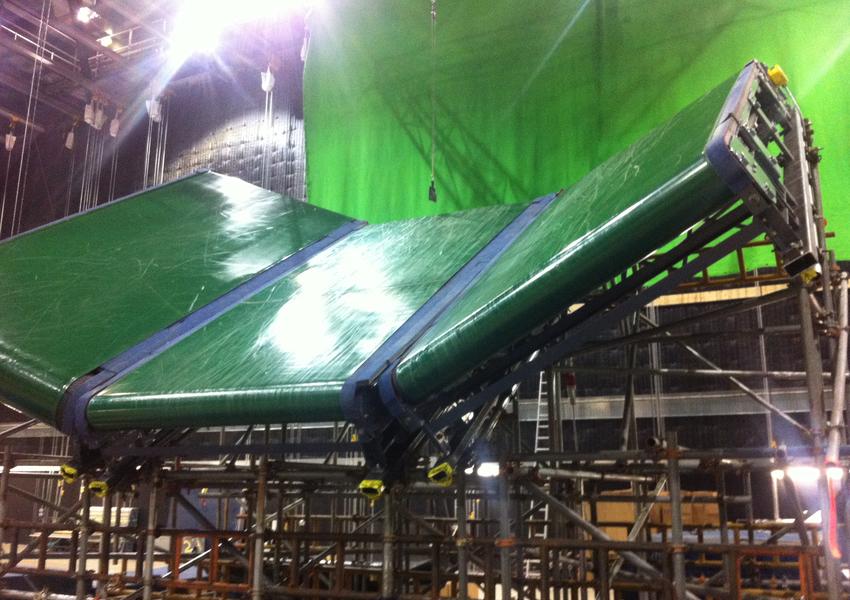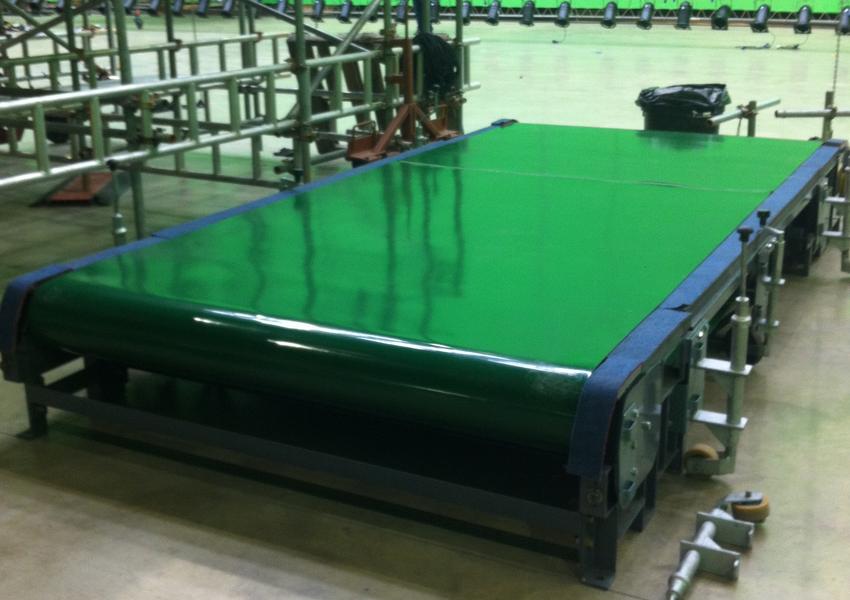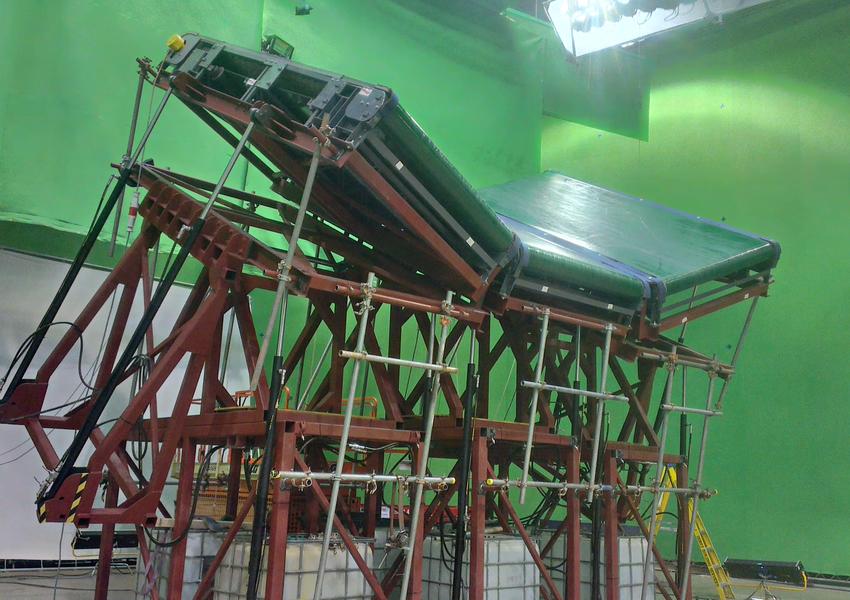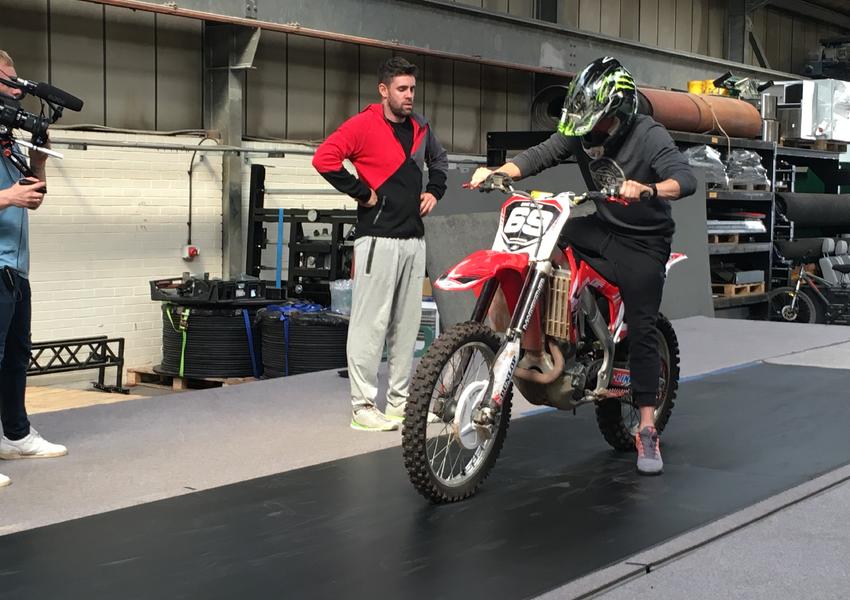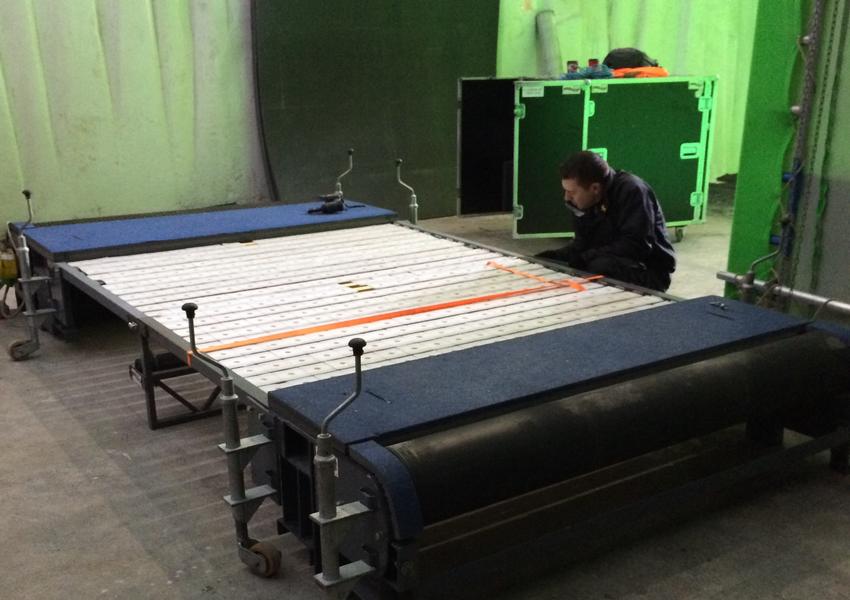 The Tumbleator® Moving Platform uses state of the art technology allowing Directors and Producers to push the limits of creativity and entertainment further than they ever have before.
Our patent pending innovation the Tumbleator® Moving Platform is unique and provides the maximum safety, speed and adaptability we built our reputation on with unparalleled levels of noise reduction and user safety.

The concept is simple and provides a flexible crash mat effect with flexible carbon fibre bars underneath the conveyor belt to absorb impact and falls, and includes anti-friction technology together, with a specially designed motorised drive unit to reduce noise. We sourced world leading state of the art technology carbon fibre bars mounted in frames from Russia, as used in competition by the British Gymnastic Association, to ensure the safest possible experience for the users.

Major benefits / features:
Maximum safety for user: using leading material technology for the belt to run on.
Variable speeds: infinitely variable – from 0 to 8m/sec (18MPH!) Mo Farah world 10,000m champion pace.
Adaptability in lengths: supplied in a variety of lengths from 12ft (4m) to 85ft (25m) long!
Low noise: much quieter – using specially designed drive motor and anti-friction belts.
Quick to install: Supplied in easy to handle sections, with lightweight middle sections, taking only a few hours to set up!
Choice of belt colours: Standard black with optional white, green or blue available.