Timber Industry benefits from Canning Conveyor solutions
24th September 2008
Canning Conveyor has recently supplied conveyors to Stenner for four overseas and one UK project.
Based at Tiverton in Devon, Stenner have been designing, building and supplying sawing machinery for over 100 years. With installations in over 120 countries, they are world leaders in supplying solutions based around wide band saw technology from single stand-alone resaws to complete sawmills.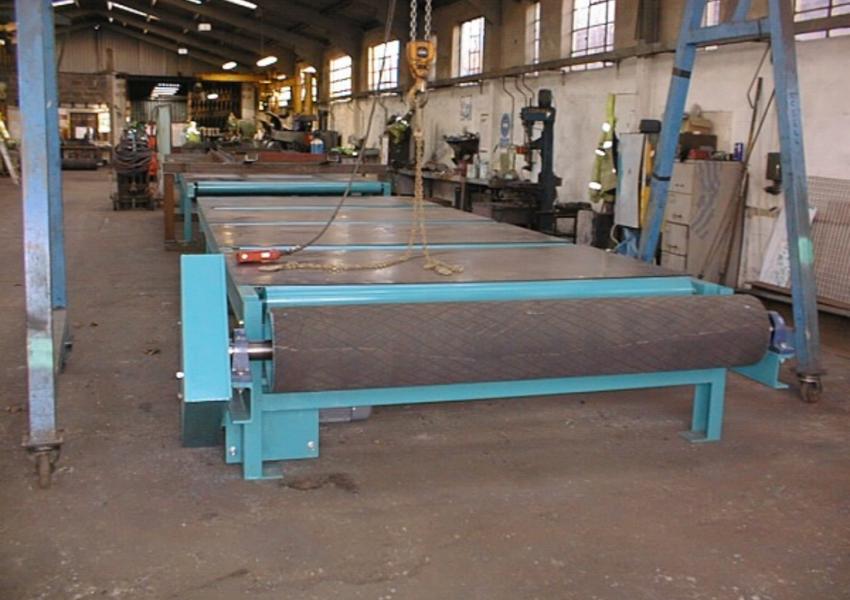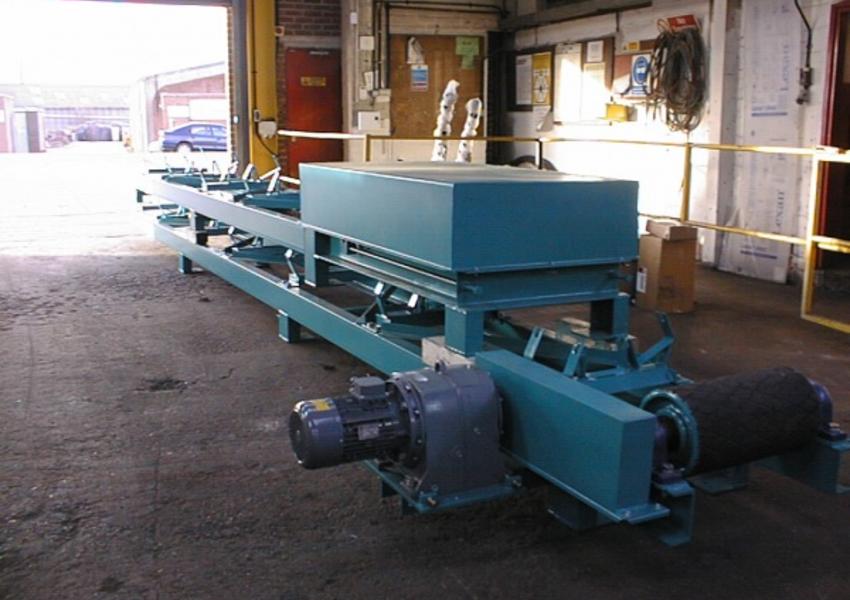 For the first project for an established Scottish timber merchant Canning utilized modular conveyor solutions. Canning manufactured, supplied and delivered 4 troughed belt conveyors suitable to handle sawdust at the rate of approximately 20 tonnes/8hr and wood chips (wet softwood) -25mm at the rate of 30 tonnes/8hr.
Working to a Stenner sawmills arrangement drawing Canning supplied 4 floor mounted horizontal modular belt conveyors in 2 widths of 300 & 600mm. All conveyors were fitted with Cannoflex belting, electric drives, based tensioned units, feed boots, belt scraper and emergency stop including support legs.
All conveyors were supplied with head drive unit, base tension unit, medium steel hopper primary and secondary belt scrapers and emergency stop grab wires.
In a second project for a sawmill in Lithuania Canning supplied two conveyors. A 20m long x 450mm wide modular conveyor was fitted with plain belt and supplied with head drive; base tension unit and emergency stop grab wires.
A second conveyor was bespoke manufactured and designed to fit into a container for shipping. This conveyor was 4.2m long x 2.4m and is of heavy-duty construction and has a belt speed of 10m/min. Supported at a belt height of 1450mm the conveyor was supplied with a perplas lined decking plate which is the full length of the carrying stand, with relieving rollers at a suitable pitch.
For a third project in Venezuela Stenner requested three identical conveyor systems to be delivered to three sawmills over a period of five months. All three conveyor systems were designed to fit into a 40' container for shipment.
Each of the indentical conveyor systems comprised 2 belt conveyors which run parallel to each other at different heights, which include a bespoke inclined conveyor with dogs to transfer timber between these conveyors. Part of the new conveyor system also includes a conveyor for the out feed from a no. 4 head sawmill.
The conveyor system supplied for the 2-head machine comprised of a 5.4m x 450mm wide modular medium-duty flat belt conveyor and four 2.2m long chain link flat conveyors.
The latter were designed and bespoke manufactured for the project and were of RSC main channel construction. A third 12m long x 450mm wide modular conveyor completed the system for the 2-head machine.
For the out feed conveyor on the 4-head machine the requirement was for the conveying of logs up to 4m in length with a weight of approximately 90kg. Canning supplied a 3.6m long x 300mm modular medium-duty flat belt conveyor.
All modular conveyors were supplied complete with head drive; base tension unit and emergency stop grab wires.
As a world leader in supplying solutions for sawmills Bruce Clothier, General Manager of Stenner commented "Canning was able to design, manufacture and deliver solutions to our time frames enabling us to focus on developing our core products. We will use them again."